High-quality circulator pumps
Looking for a circulating pump? Then you've come to the right place! Aside from carrying an extensive range for domestic applications, Fittingshop can also supply you with all the pump couplings.
Read on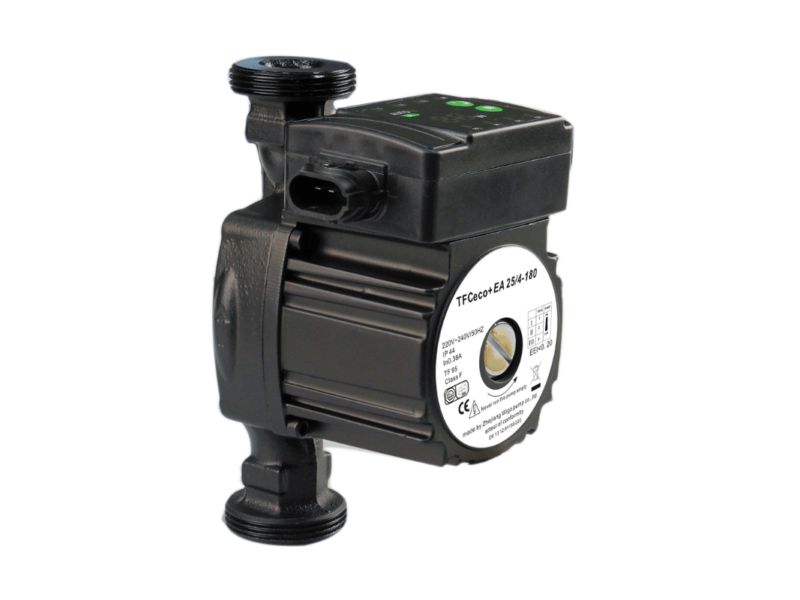 Circulator pump
In conformity with ErP Directive 2009/125/EC
Display shows the energy consumption
Self-regulating or at a constant speed, pressure, discharge head
More information
Pump coupling
Brass pump coupling, complete with:
Built-in non-return valve
4/4″ connection – 6/4" nut
More information
Promotions
We regularly run promotions & campaigns in which you can take part. You can consult the promotional products in our webshop once you are logged in.
Plug & play circulation pumps in all sizes
Provide your customers with optimum comfort and perfect heat control by fitting one of our circulating pumps. Thanks to their plug & play mechanism, our central heating pumps are easy to install. Once fitted, they are completely self-regulating or can be set at a constant pressure, speed, and discharge head.
Our circulation pumps are easy to vent. Looking for a different size? Please give us a shout and we'll go through the various options together.
AUTOADAPT central heating pumps
All our circulator pumps come with an AUTOADAPT function. This clever system continuously analyses the actual heat demand and adjusts the pressure difference in the circulating pump accordingly. This not only makes AUTOADAPT circulator pumps far more energy-efficient, but they also offer users greater comfort at a lower price.
With an EEI lower than or equal to 0.20, our central heating pumps meet all the requirements of the latest energy regulations and the Ecodesign Directive. In addition, the display will tell you how much energy is being used at any point in time.
Brass pump couplings
Our pump couplings are made of brass.
Fitted with ball shut-off valves, replacing a pump is an easy job that takes no time at all.
The ball shut-off valves offer a full bore.
To allow water to flow in 1 direction only, our pump couplings come standard with a built-in non-return valve, also known as a check valve.
Note – Private individuals cannot place orders in the webshop. Installers only.
How to order products?
1
Register
Register as an installer
2
Access
Get access after receiving your confirmation email
3
Enjoy
Take advantage of the Fittingshop.eu benefits
What our customers think
""Fast and quality, at an extremely competitive price!""
– ERRO HEATING NV – Oudsbergen, BE
I order my fittings and accessories every week via the fittingshop.eu webshop. It will be delivered to my door. Fittingshop.eu is always ready for me with questions or comments, both by telephone and by e-mail. Top Partners!